Get In Tat
A platform that connects tattoo artists with potential clinets.
Concept:
The idea for the project came out of the question "Where can I cat a good tattoo?". Traditionally the way to find an artist or a studio is by walking around or asking people that have tattoos that you like.
Get In Tat is bridging the gap between the questions of what is a good tattoo and where can I find a good tattoo artist together with other basic questions that might arise, with the flexibility of getting connected with the tattoo artists in an area of your convenience.
Get In Tat is an on line platform that starts as a beta in Berlin, Germany. Primarly allows users to make a profile as artists or visiotrs and connect with each other. Secondary, it gives you the necessary information and tips about tattoos in case you are not famlilliar enough.
Research:
I made a research by talking to artists and tattoo lovers in my community. Artists believe that this platform will be very useful because it will showcase the quality of the craft and the artists who are morally correct, honest and talented. Furthemore, it will give the oportunity to new talnted artists that don't not have an official studio in a prominent place and work from home.
What platforms already exist:
INKLOCAITONS works like google maps. Any studio in the world can be listed and the first 5 images are free. The premium version gives you the advntage that you like your insta or fb account and the pictures you post automatically renew. SEO and custom advertising is also available in the paid version. As a user you can search for tattoos by keywords.
TATTOODO As a visitor, you can search for tattoos by artist name, style, locaiton and studios. It also gives you the freedom to upload your idea and get offers from artists around you.As an artist the basic funcitons are free.It works also as a blog and there is an application for inspiration and bookings.
See live site here:
https://getintat.netlify.app/

Coded by Jessie Yingying Gong
Fonta in use: Sprat by Collletttivo I Helvetica Neue I Open Sans.
Personas ︎︎︎

Wireframes ︎︎︎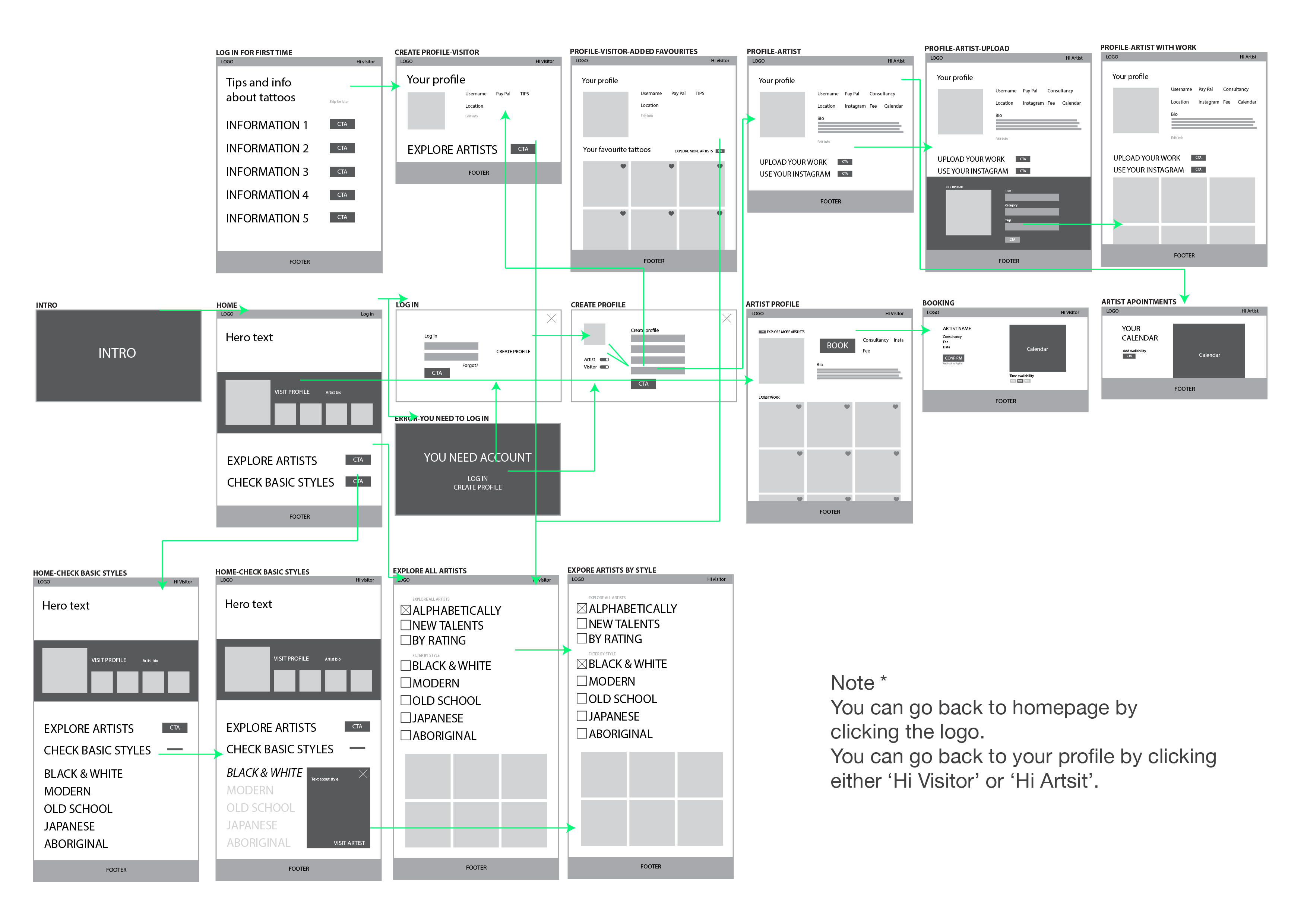 Brand style ︎︎︎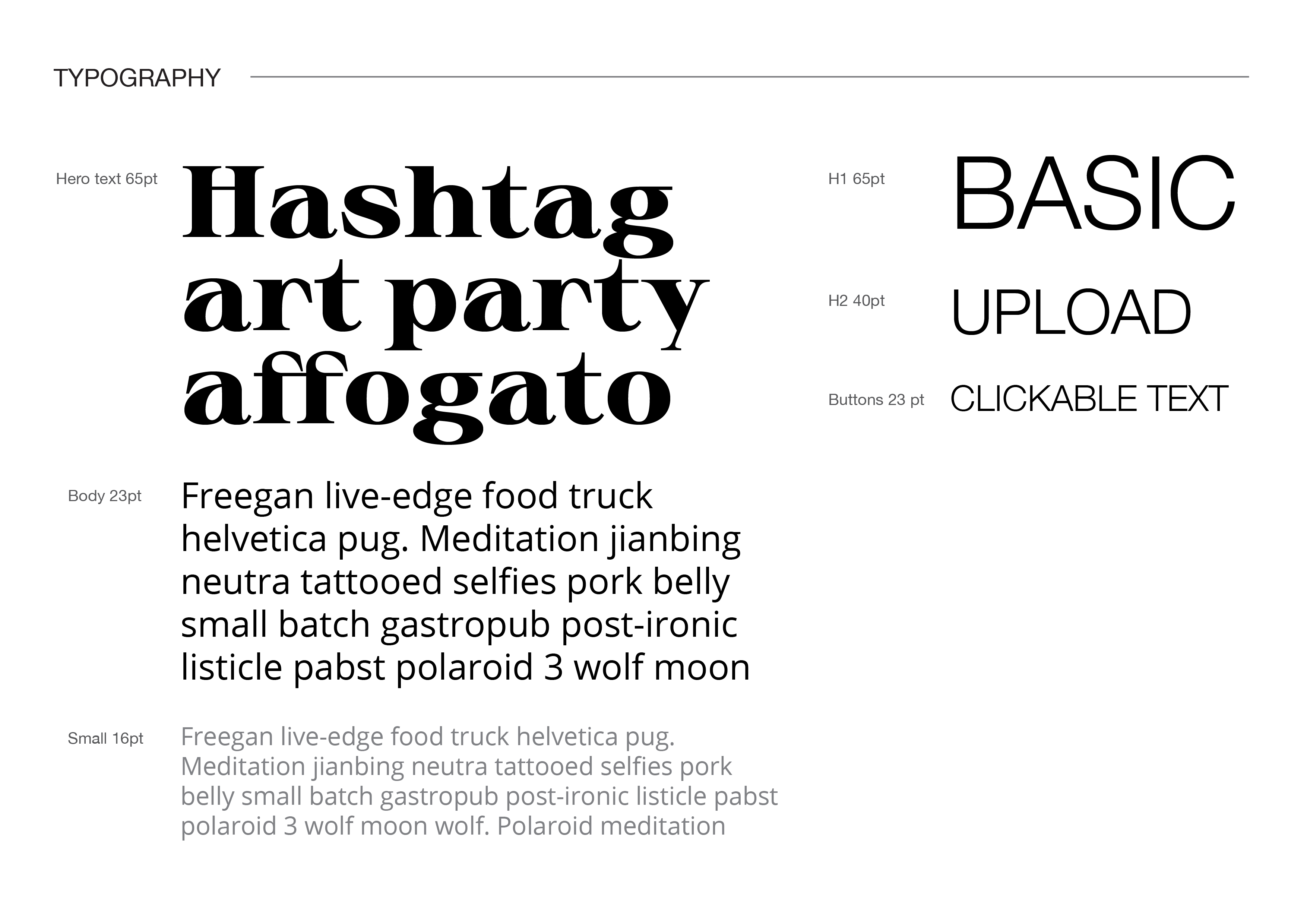 Design ︎︎︎